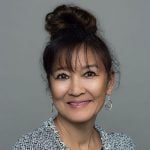 Charene Davis
REALTOR®, RB-23062
Charene Davis comes from four generations of family residing in Hawaii; her grandparents were prominent business leaders in the floral industry here on Oahu. Upon obtaining degrees in interior design and Journalism, Charene relocated here from CA to settle with her family. She has one son, Wyland, who is practicing Chiropractic in the Holistic realm of health care.
Charene launched her own professional staging and interior design company in 2004 and has been assisting realtors, sellers and homeowners for the past 15 years—when it comes to preparing properties for sale and interior design. Professional staging is the highest form of visual real estate marketing. The value-added service of professional staging Charene lends to properties for sale is as important as pricing and location. Pricing and presentation work together to highlight the true value of a property, wherever it is located.
The keys to unlocking the highest potential for a property, whether working with buyers or sellers, are within the meaningful relationships established and nurtured during the process.