With rising home prices and growing competition for homes on Oahu, one might ask: Is building a home a better alternative?
The answer is not always straightforward and it depends on your personal situation. If you are thinking about building a home consider the factors of location, size, time, and budget. 
Location
Preservation and conservation land make up more than 50% of the island. Finding a nice piece of land to build on can be difficult if you want it to be in a residential zoned area close to the urban core. If you can find a 5,000+ square foot lot in Metro Honolulu which is already cleared and ready for construction, you're off to a good start. These parcels can range in price from $450,000 in less desirable areas to $800,000 – $1,000,000 in prime areas, just for vacant land.  Generally, the further you get from Metro Honolulu, or areas which are not close to the ocean, the larger and more affordable your parcels might be.  
If you are interested in purchasing agricultural zoned property with the intention of using it for farming purposes, you are able to build a farm dwelling, which is a single-family dwelling located on and used in connection with a farm. According to HRS 205-4.5 as long as you can perform any of the following you can are eligible to have a single family dwelling on the parcel:
(1)  Cultivation of crops, including crops for bioenergy, flowers, vegetables, foliage, fruits, forage, and timber;
(2)  Game and fish propagation;
(3)  Raising of livestock, including poultry, bees, fish, or other animal or aquatic life that are propagated for economic or personal use;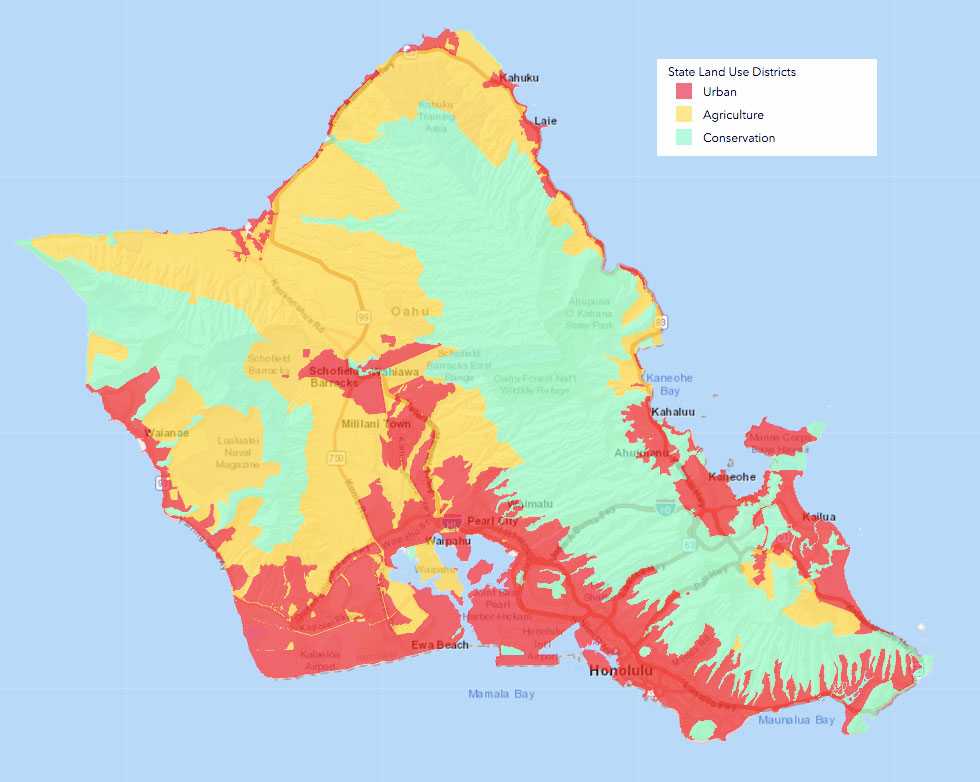 Many times you are able to purchase a larger agricultural zoned parcel at a lower cost than you would a residential zoned property.
Size
After you've identified the location, the next step is to determine how big of a home you'll need. It is always good to take into consideration your current and future needs. For example, if your household consists of two adults and one child but you anticipate having more children, then you need to design a home which accommodates the living arrangements for all your kids. If you are anticipating taking care of a family member in the future in addition to your immediate family, then you might consider having a living space which is separate from the main portion of the home. In these cases, it may also be a good idea to design the property to have an ADU, which will allow you a full second kitchen and the potential to rent this unit out in the future.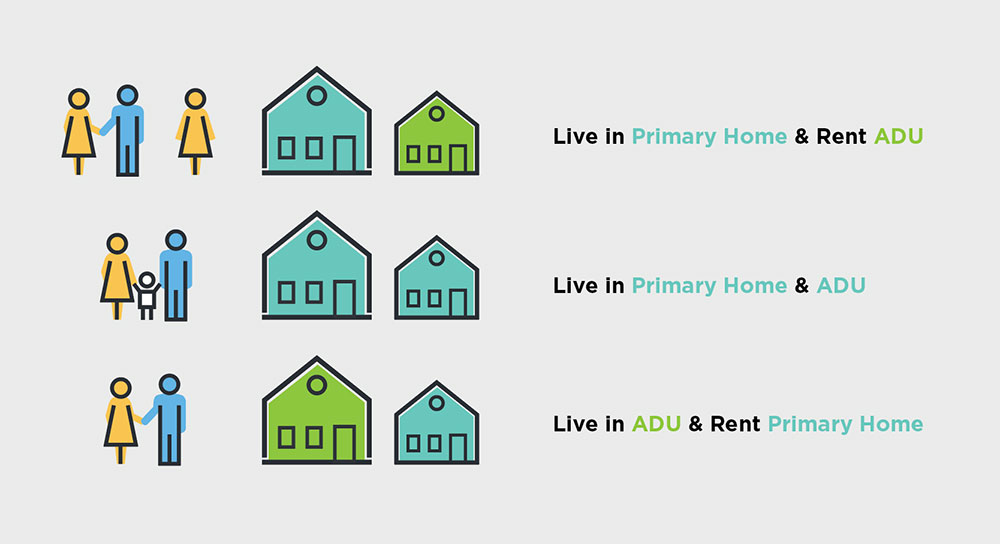 It is critical in the design process to have the right experts involved. This is where an architect, along with an engineer and contractor can help.  Some design-build companies have all three professionals in-house and they can help you from start to finish. It is best to interview several and preview their work before deciding. If you are handy and think you can build the home yourself, you may be able to save some money, but there is a lot of stress, time and safety to contend with.
Time
Building a home can take a long time due to the permitting and construction process.  The permitting process can take 6+ months depending on the quality of your plans and whether or not you utilize a permit expediter to make the process quicker.  From the time that you have the approved permits for construction, building the home may take on average 9-12 months. This can include landscaping and installing any amenities or fencing required.  The more experienced your professionals, the smoother the process will go.
Budget
The size of the home you want to build will determine how much it will cost. On average, to build a home in Hawaii, it will cost about $200-250 a square foot with a reputable licensed contractor. If you build or do most of the work yourself, you may be able to get the cost down lower, but you still need to hire licensed electricians and plumbers to assist you with those key aspects of construction.  You will also have to factor in the cost to demolish and prepare a parcel for development if it is not a vacant lot. A good rule of thumb is to factor in a 20% overage for unexpected costs. Staying on top of the process and timeline will help minimize the risk of going over budget.
If you're still not sure which option is best for you, sit with one of our real estate advisors to help you create a plan of action to meet your housing goals.