Is your office open?
Yes, our office at the Pacific Guardian Tower, 1440 Kapiolani Blvd Suite 1015, is open for meetings and back-office work. The staff of the office are working virtually from home which minimizes their exposure to the virus causing the COVID-19 disease. We have a sanitation policy for using various equipment at the office. All of our agents are still assisting clients around the clock to help them with their real estate needs.
Are you still having open houses for the public?
No open houses until further notice from the State and local officials regarding public gatherings. We will however have private showings as requested by Sellers following the law and CDC recommendations. There will be sanitation stations at the entryway of each property for people to wipe their hands prior to entering a property.
Are you still providing property tours for buyers?
Yes, we are still showing properties to buyers and are recommending that we provide enough time to the occupants to arrange a viewing. Preparation and permission is important during this time. Social distancing and driving in separate cars is recommended.
Are you still having face-to-face meetings?
Yes, we are still meeting in person at the discretion of the client. If we need to have a virtual meeting we have access to video conferencing equipment and digital signing applications.
What are you doing to facilitate virtual meetings?
We have access to G-Suite applications such as Google Hangouts and Chat. We also are able to utilize Facetime, Skype and Zoom. For documents which require electronic signatures we use Docusign and Ziplogix Digital Ink.
What special services are you offering to assist homesellers?
We are providing a free 3D Virtual Showing Service for all sellers who list with us in 2020. This 3D Virtual Showing Service is where we have our videographer create a 3D scan of your house along with a floorplan view, enabling a buyer to view your home without even stepping foot through the door. We are doing this free for all our clients who are selling because we feel it is necessary to give your property the most amount of exposure even if buyers might be physically restricted from seeing it during this time.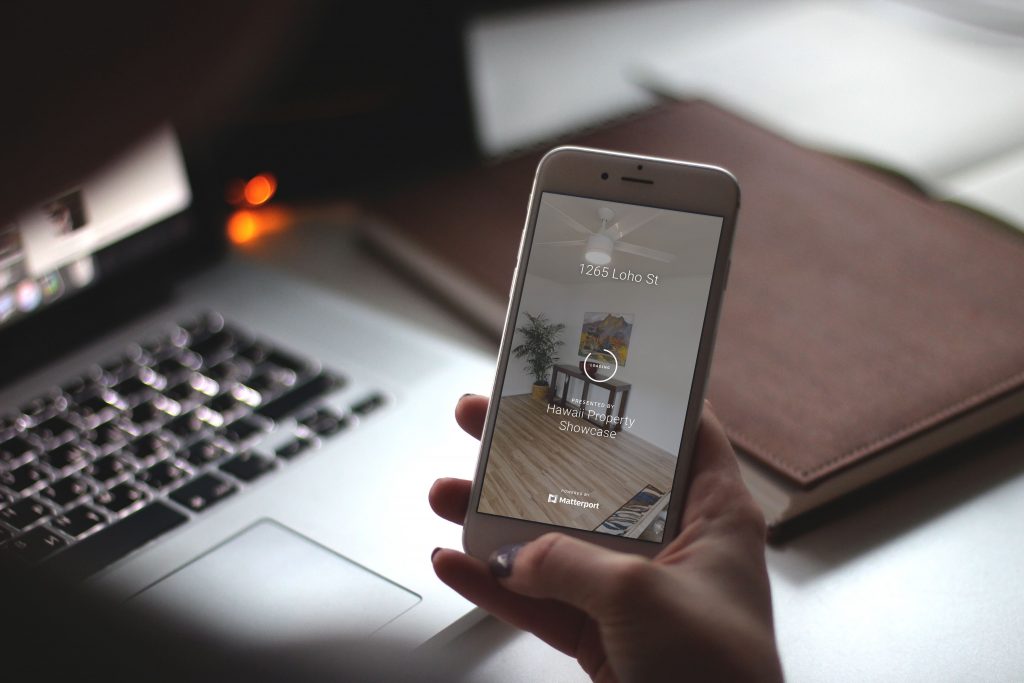 What special services are you offering to assist homebuyers?
If there is a concern about being exposed to COVID-19, or you are restricted from traveling, we provide buyers a virtual home viewing service, utilizing Facetime or other video apps.  You can literally have a guided tour through a property without even being there.
How do you see the market performing with the COVID-19 pandemic?
Our company assists clients across the entire spectrum of real estate, from entry level housing to luxury homes and estates. Each segment of the market is reacting differently to temporary closures of our economy. The recommended practices of non-essential travel, social distancing, and small group gatherings are having an effect on the housing market. Though not yet evidenced in the numbers, the shift is being felt by practitioners in the industry. Read our article Forging a Path for Oahu Real Estate in Uncertain Times for our analysis of the market and general guidance for buyers and sellers.
What is ChaneyBrooks Choice Advisors committed to at this time?
At ChaneyBrooks Choice Advisors we are committed to forging a path for homeownership. Though we find ourselves in unprecedented times with regard to COVID-19 and the throws of the stock market, it is clear that home ownership is a stable means of weathering the storm while keeping a roof over your head. Our agents will provide you the expertise and tools necessary to overcome the obstacles that homebuyers face. Contact us today for a complimentary consultation where we can help you make the best choices with your real estate.