There's no question that the pandemic has impacted Oahu's housing market and the future trend of housing depends largely upon what happens to our inventory.
Historically, we saw how the Great Recession did not cause a deep decline in housing prices because unlike many other parts of the US, Oahu is inventory restricted. Though there was a drop in demand the limited supply kept Oahu's prices afloat. We may see a similar effect with the aftershocks of this pandemic, where the constrained inventory of housing will continue to support housing prices even with a decline in demand.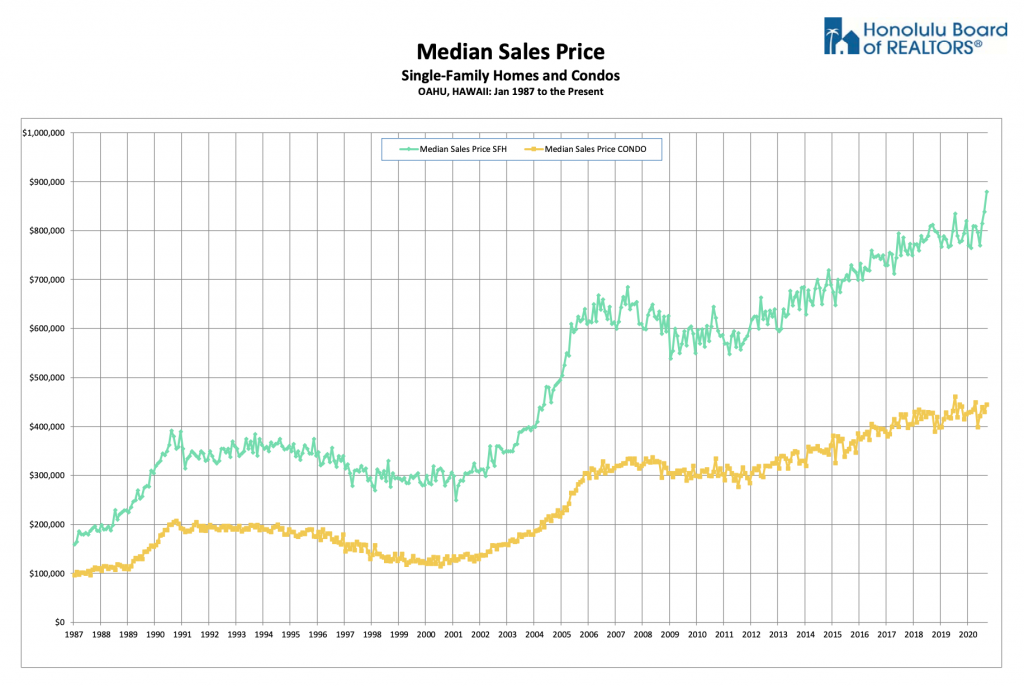 What's happening at present is that the shortage in single family housing inventory is causing a frenzy in some neighborhoods where the price range is between $700,000 to $1.5M. Some buyers are overbidding to see if their offers can get accepted and sellers are dealing with multiple offer situations. Condominiums are not seeing the same increase in sales and prices but the inventory has helped prices to remain relatively steady. The question is how long will this last and is this sustainable?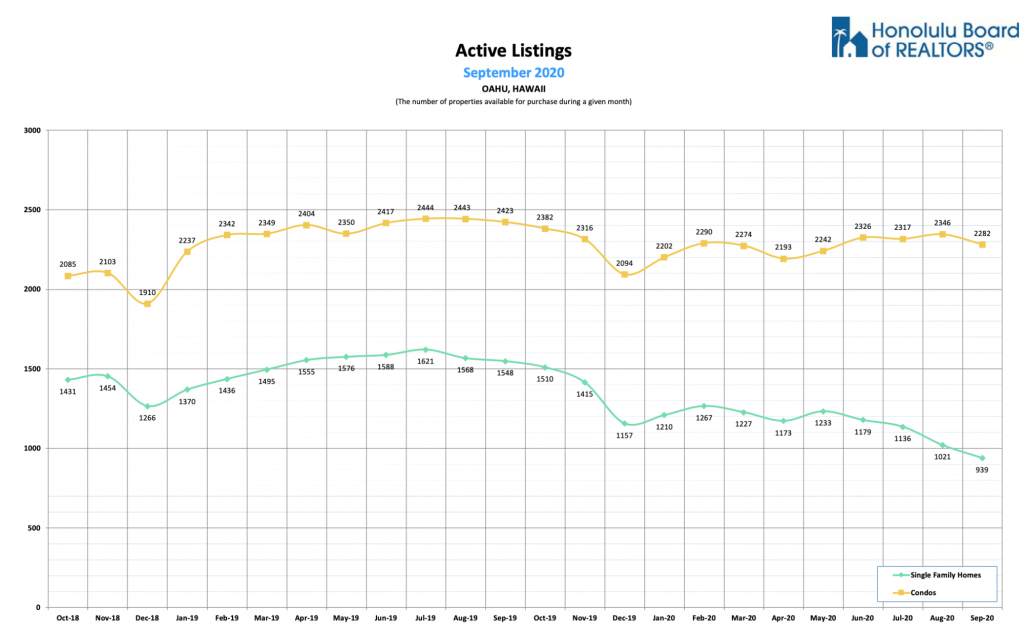 The Pandemic Effect on Sellers
In many cases home sellers have been unable or unwilling to sell because of travel restrictions and uncertainty in the outcome of their move. Relocations for job opportunities or retirement require much more planning when you're traveling between an island in the pacific and some other location overseas. Travel restrictions have made it difficult to plot out an easy course. Some investors were unwilling to put their properties up for sale due to the moratorium on evictions related to the CARES Act, and were concerned about their tenants not being able or willing to move. There are also some sellers who are just not wanting to make any decisions about selling until there is a vaccine and some return to normalcy.
With sellers not putting their properties on the market, the shortage in inventory created a late Summer bump in prices. So long as there's a concern about selling due to the pandemic, there will be a limited supply of housing and prices will be propped up despite our economic woes.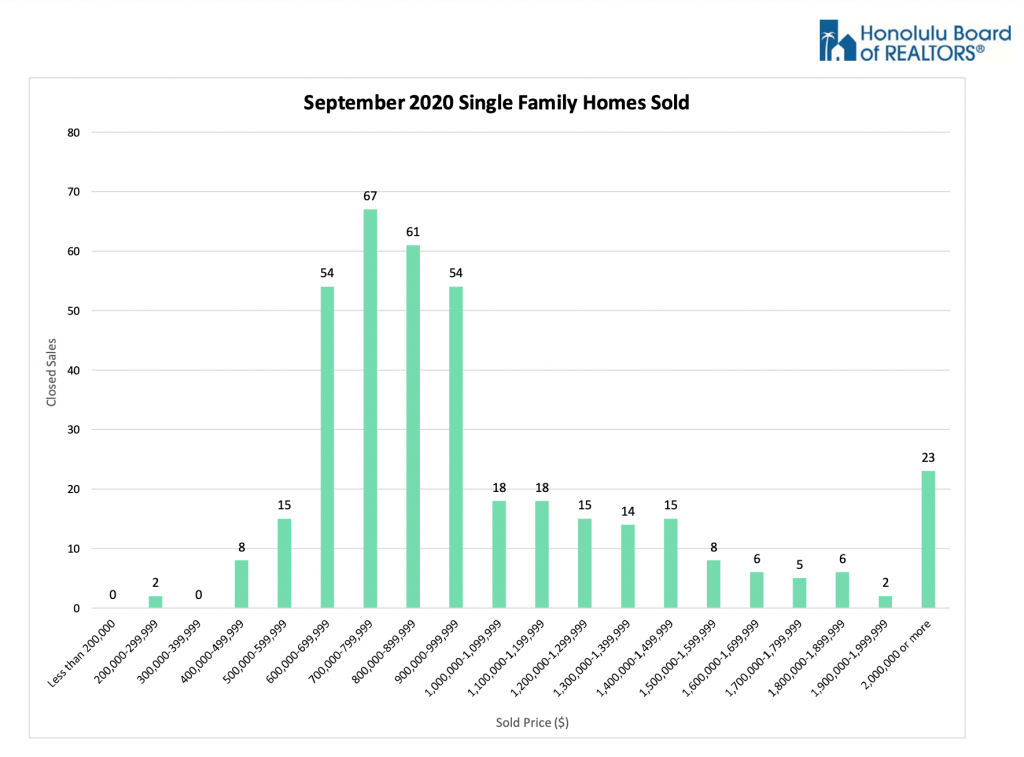 The Pandemic Effect on Buyers
Buyers are taking advantage of historically low interest rates, many of whom see this as an opportune time to purchase a single family home. Oahu residents have experienced several months working virtually from home or having their children take online classes and realize that they need more space. To some extent there are buyers who desire a greater degree of separation from their neighbors to physically distance themselves. With these factors to consider it's no wonder that the single family market has been receiving a lot of attention.
It is anticipated that the mortgage interest rates will remain low into 2021 and therefore the incentive to take advantage of the lower rates will continue to move capable buyers into the market.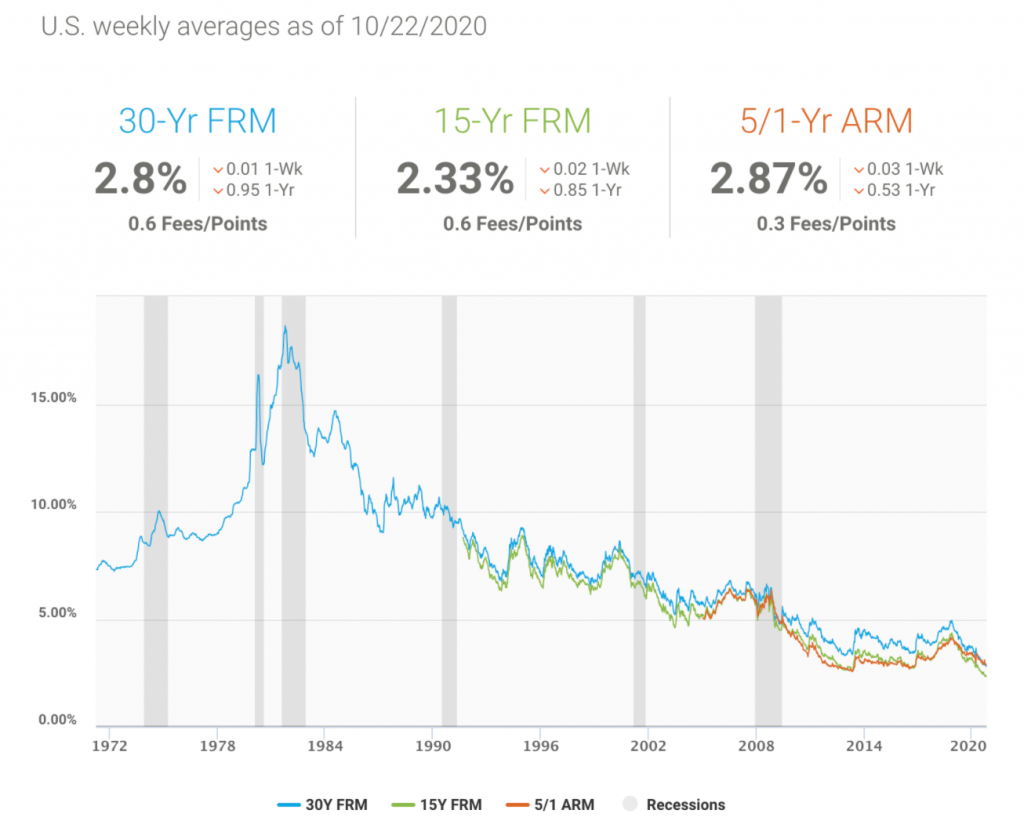 Looking Toward 2021
Looking into the crystal ball of the Oahu housing market, the primary concern will be the financial aftershocks of our shut-downs. With the opening up of tourism and increase in visitors coming to the island it is likely that the coronavirus count will increase, which may put us at risk of another pull-back in re-opening our economy. But much of the damage has already been done. Businesses have closed, household incomes have shrunk, and qualifying for loans will be more difficult next year. The concern that buyer demand for housing will decrease is a reality that we will have in the coming year.
The good news for housing values is that we can again look to low inventory to keep our prices stable. There is likely to be an increase in listings next year with fewer travel restrictions, a potential vaccine and a greater sense of ease from people who want to sell. But it is also likely that the low interest rates and natural limited housing supply will help to absorb the new inventory so that we do not have a glut in the market. There will be more options for buyers to choose from and the frenzy may subside. If these things can happen in a post-pandemic environment we will see a balanced real estate market.