Ward Village, a 60-acre Master Planned Community, will soon have its newest ultra-luxury condominium – Victoria Place. The project will replace the previous planned project, Gateway Towers, which was withdrawn in 2017. Located between Auahi Street and Ala Moana Boulevard, Victoria Place's prime location will have unobstructed ocean views and direct access via sky bridge to Kewalo Harbor. Victoria Place will be a residential, high-rise community that will include approximately 350 units with open spaces and recreational areas. Amid the housing shortages on the island, the Howard Hughes Corporation has played an active role in developing many new properties in the Kakaako district of Oahu. As of 2019, Howard Hughes Corporation has completed Waiea, Anaha, Ke Kilohana, Ae'o, and Victoria Ward Park. They are in the process of constructing 'A'ali'i and Ko'ula.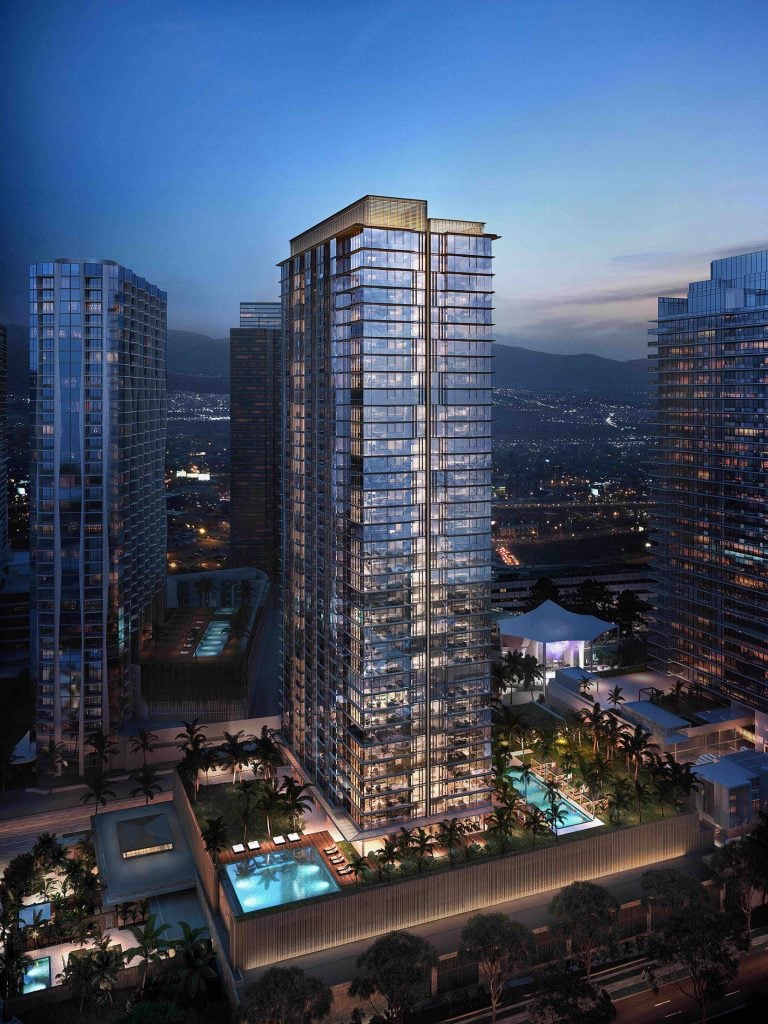 Named best planned community in the United States by Architectural Digest, Ward Village is becoming a dynamic, thriving community whose energy is sparked by the local retail, dining, art, and entertainment that is shaping the area. Ward Village promotes a pedestrian-friendly, smart-growth community where residents can live, work, and play. Ward Village is a driving factor in the transformation of Kaka'ako into a thriving, urban, mixed use and residential neighborhood.
Building Statistics
Total Units: 350
Total Floors: 42
Unit Mix:
– 137 one bedrooms (749-946 sf)
– 146 two bedrooms (1,084-1,287 sf)
– 77 three bedrooms (1,758-1,846 sf)
Residential Floor Area: 556,305 sf
Open Space: 15,590 sf
Recreational Space: 64,105 sf
Parking Spaces: 593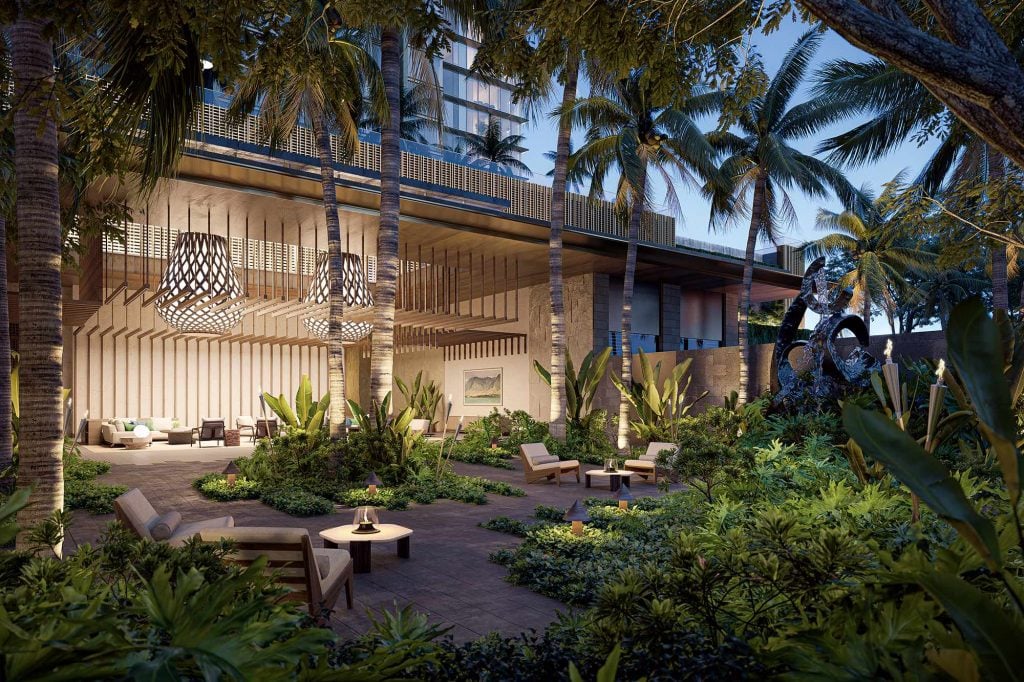 Amenities
Located on the fifth floor, the amenity deck is split into two: The Sunrise Lanai and The Sunset Lanai. The Sunrise Lanai located on the Diamond Head side of the building will focus on health and wellness. It includes a lap pool, fitness facilities, and open lawn for group exercises. The Sunset Lanai overlooking Victoria Ward Park and Kewalo Harbor on the Ewa side of the building offers more entertainment. It will have a recreational pool, lawn area, and indoor dining area. Private cabanas will be spread throughout the recreation deck. Bonus: owners can reserve the Lauhala Pool House located on the ground recreation area for private parties or entertainment. Other amenities include: security office, parcel storage, management office, private garden meeting rooms, guest suites, bicycle and surf board storage, and a dog run.
Pricing and Release Date
Prices have not been disclosed but are anticipated to be about $2000 per square foot. Initial round of offering will be unrestricted and owner occupant releases to follow. Anticipated release is December 2019.